The Salk Institute - an inspiring collaboration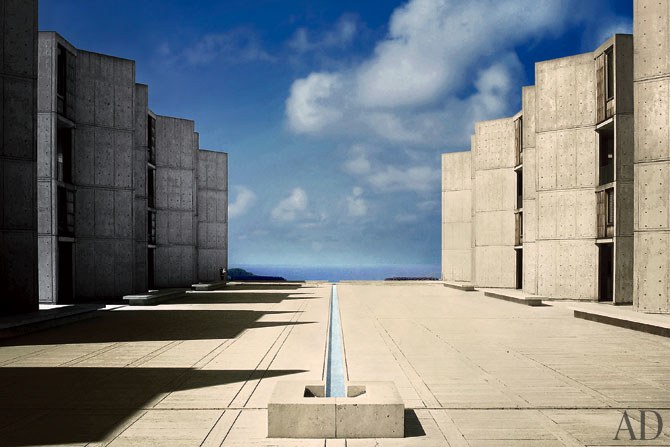 Site & Building Harmony - the Salk Institute in San Diego (prior to a subsequent addition) has complete symmetry which provides a forced perspective. Accessible water element nearby and vast ocean beyond creates poetic link. The play of natural light on these forms is beautiful.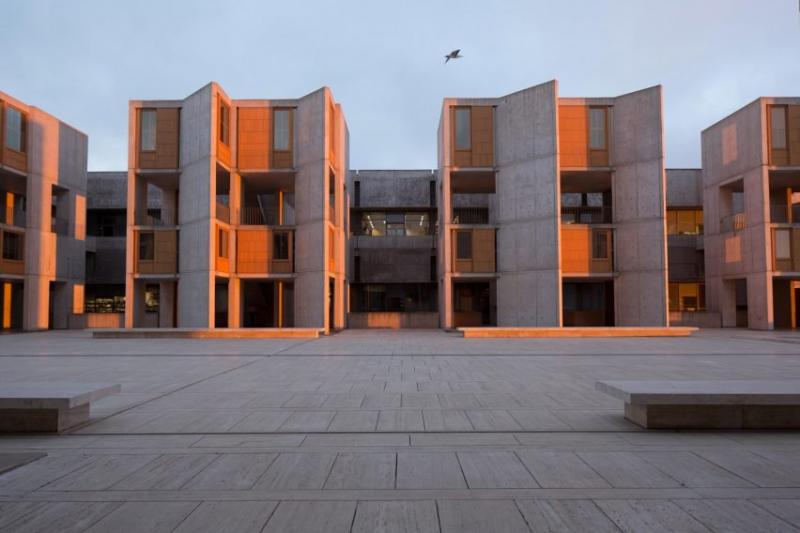 This post could equally be posted as a celebration of and the skillful use of concrete as a material. The architect controlled the units and mass, detail and articulation masterfully.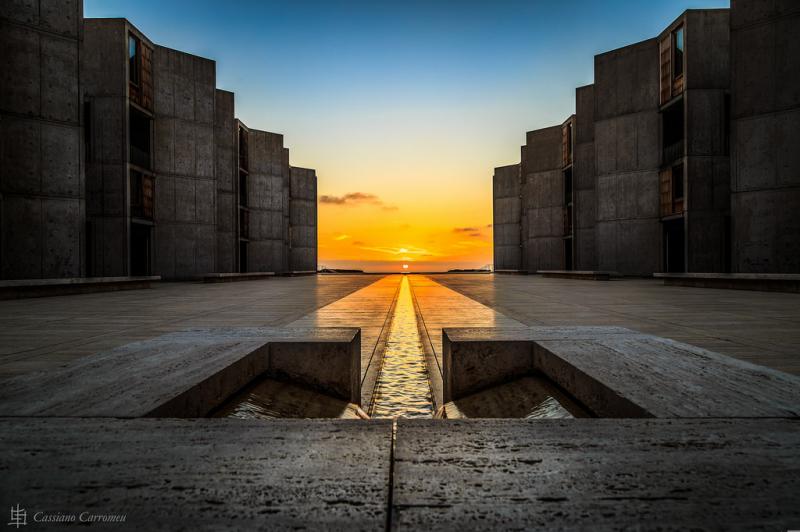 Nature serves as backdrop of these clear building forms which in turn frame the captured views to nature – complimentary nature and construction - Louis Kahn, Architect - in conjunction with his client Dr. Jonas Salk
* An egalitarian philosophy which Dr. Salk supported for the Institute helped to generate this renowned project modification, which was built. This was a revision from the initial design presented by the designer architect.